Closure Community Conversations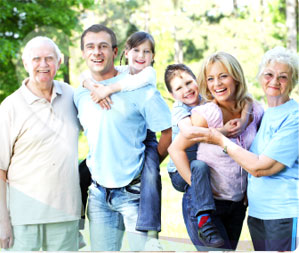 Each community has different attitudes toward death and dying, and faces different obstacles to providing quality end-of-life care.
The Closure Community Conversations Series is a six-part series of open discussions that launches efforts to improve end-of-life care within a specific community. It brings together a chorus of voices and viewpoints to identify the good and the bad points about the end-of-life experience in that community.
The conversation is not for the leadership to advance an agenda, but rather for the voices in the community to tell the leadership what needs to be on the agenda. Once completed, it provides the momentum to spearhead action and public education projects.
While Closure has conducted several Community Conversation Series in southwestern Pennsylvania, the model can be customized to fit any community in any area.
We've developed a free Community Conversation Manual that gives you step-by-step instructions on how to launch a Conversation Series in your own neighborhood.
Visit Contact Us to request a copy or contact Nancy Zionts at This e-mail address is being protected from spambots. You need JavaScript enabled to view it or 412-594-2559.